Print This Page
Home > Best Buys
Please Tell Us About Your
Best Buy!
What do you think was your vacation property 'best buy'?
I would struggle to pick just one thing as there were so many things about our Florida property that I loved.
I think the house itself would have to be my number one choice as there were so many things about its design and layout that we loved.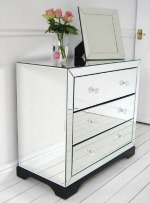 Changing a 5 bedroom property to a 4 bedroom house with two identical master suites made it not only much better for our own family but also gave us a good selling point with guests.
Sticking with the house I would have to say that choosing a south facing plot with a gorgeous view of palm trees was another winner as I would hate to sit by the pool and only have a fence to look at!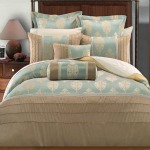 Inside the property I would single out the blue, yellow and green Laura Ashley check fabric we used in the breakfast nook as being a favorite and I also loved the gold bedding we bought online for the Master Bedrooms which was terrific value.
Anyway, enough about what I like - I want to know what you love about your property!
Show off a little and send us a photo if you have one - I'd love to see it.

What's Your Best Buy?
What was your vacation property best buy? Maybe it was the property itself?

Or perhaps some fabulous discounted bedding that was too much of a bargain to resist?

Or maybe a picture that still thrills you every time you enter a room.

Whatever it was, I would love to hear about it.

What it was, where you got it and why you think it was your best buy.

Got a photo? We'd love to see it.

Want to link to a page on the internet? Perhaps your own website? Just type in the website address and I will turn it into a clickable link before adding the details to the site.

What Other Visitors Have Said
Click below to see contributions from other visitors to this page...

Flea Market Bargains
We felt we needed to provide some entertainment for families staying in our apartment to make it easier for them on the odd rainy day or night in. We …
Can I Join In?
I don't have a vacation property of my own but I am a 'serial renter'. We just got back from a villa holiday in Spain and one of the things we liked …