Print This Page
Home > Color
Color Ideas
Great interior design starts with the right wall color ideas. Do you need help choosing paint for your property?
If you're trying to encourage repeat business for your property - and who wouldn't be! - getting the look and feel of your vacation property right is of paramount importance.

You want to stand out from the crowd without making anyone feel overwhelmed by decor that is too garish or bold.

You can't please everybody, but you want to make your property attractive to as wide an audience as possible.
What you are really looking for is a balance - there needs to be something about your property which catches the eye and appeals to potential renters but often subtlety is the key.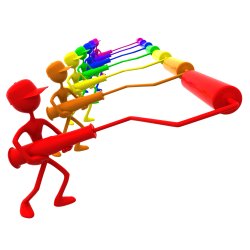 A plain or neutral sofa with stunning cushions looks stylish and fun but a wild and crazy sofa looks... - well, just wild and crazy. You want people to remember your vacation home but not because it made them laugh!
Remember that as with all things, you will tire of the look of your rooms and fashions change with decor ideas as with all things.
By choosing plain or neutral basics - the sofa and floor covering for example - and adding a splash with your Soft Furnishings - cushions, Window Treatments - you can easily change the look and feel of a room in the future without going to any great expense.
Perhaps you need some help to get started?
If you have purchased a new-build property, no doubt it will have been handed over to you with neutral paint throughout but even if this is not the case, it may be a good starting point.
'Neutralizing' your property and then starting from scratch is worth considering if you have time.
Why not then take inspiration from exciting but harmonious combinations in the world around us?
Who doesn't love the bright and vibrant zingy shades of spring? Surely one of Mother Nature's finest hours.
Sky blue, bright grassy green, sunny yellows... A winning colour combination.
Use this handy tool to help you decide what contrasts and what complements when combined.
You will always need to choose more than one color for a room so this just might help you choose the combinations that look just right.
Take advantage of the free online tools available to help you visualize your room's new look.
It is a waste of time and money if you get it wrong so use some of the online tools available to help you get it right first time.
The Behr Paints ColorSmart tool is definitely worth a try.
It's free and easy to use and our 'how to' guide is right here...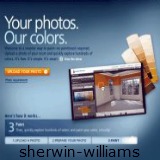 Upload your room photo to the Sherwin-Williams Visualizer and try a new look on for size without the time, effort and expense of getting it wrong first!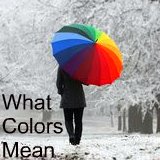 Is your chosen decor setting the right mood for your property?
Give a quick thought to how colour sets the mood of a room before you start your decorating project.