Print This Page
Home > Color > The Meaning Of Colors
What Colors Mean
The Psychological Effects Of Color
What colors mean and the psychological effects of color on your guests is perhaps not something you have considered but you have to ensure you are setting the right mood in your property.
There is no great secret as to how different colors make us feel – most of us know from our own personal experience that certain colors affect our mood and general sense of well-being.

My first husband and I shared a grey bedroom. I don't blame it entirely for our divorce but it can't have helped...

There will be many different reasons for the choices you make with regards color in your vacation property.
Sometimes it may be because you have existing furniture or soft furnishings that you can't replace.
Other times it may be as simple as you choosing what you like just because it pleases you and nothing to do with what colors mean.
Just in case you are decorating a room that is a bit of a blank canvas color-wise, I thought you might like a quick run down on the psychology of color for some of the main colors you may consider and how your choices might affect your guests.
Let's face it – no-one wants a stressed or angry guest…
What Colors Mean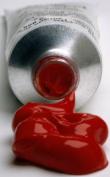 Red – hot and exciting. Some people become angry when surrounded by red so it is best used sparingly. In a cold climate – maybe a ski lodge or cabin – red is great for adding warmth and making people feel cozy.
Perhaps red throws or cushions with a red painted feature wall or alcove could be the way to go rather than a completely red room. Probably best avoided altogether in a hot climate. What does red suggest to you? Personally I think of heat, fire, hell - not really a vacation color perhaps in a sunny climate...
Orange – vibrant and invigorating. It is a bit of a love it or hate it color though so again a light touch is probably required and like red, perhaps best avoided in hot climates. It does make a super accent color though (especially with very dark navy blue) and can add a fresh, modern look to your property with a bright splash of color.
You can't not think about orange juice when you think of the color orange and so it may seem appropriate in Florida or California or other juice producing areas.
Yellow – sunny and cheerful. Can there be a better color for a vacation property in a warm climate? Not in my opinion. Yellow décor even manages to bring the sunshine in on a grey day so please have yellow high on your list of colors to consider. You don't need to be an expert on what colors mean to know that most people think of sunshine when they think of yellow and it is a color that can lift the spirit with its gentle warmth.
It is also a good color to use when trying not to make a room too gender specific which is one of the reasons it is often used when decorating a bedroom for a soon-to-be-born baby as it will suit the little one when it arrives whether it is a boy or a girl.
Blue – cool and calm. Personally I love blue and think that sky blue is a great color for a room in a hot climate. The color of swimming pools and summer skies, blue always suggests vacation time to me.
As discussed on our spring color page, the combination of sunny yellow, sky blue and grassy green is an absolute winner and is fresh and clean.
Clean is of course very important in a vacation property as no-one wants to be sharing their vacation with the previous guest's dirt!
For that reason for kitchens and bathrooms I would always opt for a color scheme that is predominantly…
White – crisp and clean. You don't want a clinical look to your bathroom or kitchen but guests need to be assured that you aren't trying to hide the dirt in a dark corner. I don't mind living with my own dirt at home but I am certainly not happy to live with someone else's so using fresh clean white is very important to show you have nothing to hide.
In our Florida home all the towels and sheets were white. I thought that was a bit dull at first but it was good to know that they were then washed at a very high temperature and also that any marks would immediately be noticed by the cleaners before they were handed on to guests.

Green – restful and relaxing. Calming green can be a good choice with the deeper forest green shades being perfect in a cold climate property and the lighter shades being appropriate for warmer climes.
I love a splash of lime green and it can be an excellent accent color in a room that you feel is perhaps a little dull and could do with something strong and zingy to give it a lift. It works particularly well with dark or navy blue so give bright green a try if perhaps you have a blue sofa that is looking a little tired or dated.

Gold – luxurious. Again, you don't need to be an expert on what colors mean to know that to most people gold equals luxury. When it comes to a touch of luxury you really can't beat gold and that is why I recommend it as a great color for the Master Bedroom.
It is not a color that I would be likely to use anywhere else in the property though - with the possible exception of the Master Bathroom - but gold and luxury go hand in hand and your guests deserve to feel special in the master bedroom suite.
Pink – the girly color! I love pink and as a bright accent color it can really transform a room. I have just decorated my daughter's bedroom at home and she has chosen to go with a black and white theme. The addition of a shocking pink chimney breast has transformed the room though and it has brought a surprising amount of warmth to what otherwise could have been a cold color scheme.
It is a tricky color to use in a vacation property though as little boys - and big boys come to that - don't often like it so you may even lose the occasional booking if, for example, a group of male golfers are looking to book a villa and none of them want to be in the girly room!
What Colors Mean - is it important?
Getting the color right in the rooms of your vacation property is hard work and takes a lot of thought and planning. What colors mean may be one factor but the age range and mix of male and female is equally important. The problem though is that you will have hundreds of different guests passing through your property over the years - each with different tastes.
My advice? Stick with colors like blue and yellow that generally most people like. Avoid the more 'in your face' colors like red and orange except as accents or a bright splash in an abstract art painting. Pink can be too off-putting to males so is best avoided or used sparingly.