Print This Page
Home > Questions
Your Interior Decorating Questions Answered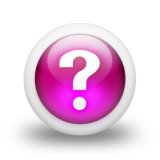 If you have interior decorating questions you have come to the right place.
We offer free decorating advice from a decorating enthusiast who is sitting here right now waiting for your questions whether you are looking for advice on color schemes or suggestions on how to attract more visitors to your property.
Just fill in a few details on the question invitation here and I will get back to you as soon as I can.
If you have a photo or two to illustrate the question that's even better and if you have a link to your own property website, that's good too.
Do You Have A Question?
Do you have a question you would like to ask?

Need a second opinion before you start a project?

Just send it in to us and we will do our best to help.