Print This Page
Home > Bathrooms
Decorating A Bathroom
Ideas and advice for planning and decorating a bathroom top the list of questions in my e-mail postbag - bathroom color schemes in particular.
I believe the main reason is one of cost. If you are decorating your living room or dining room and really hate your choice of paint colour, it won't cost a fortune to re-do it.

The problem with bathrooms is that each element can be so expensive - who wants to re-tile a bathroom because they hate the tiles?

What do you do if you find your bathroom suite is simply too big for your small bathroom?
For that reason, it is a room that needs careful consideration and planning before you reach for your credit card.
Only in the kitchen can you make a more expensive mistake.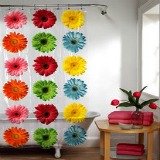 So what color schemes work best for the guest bathroom in your property?
Why not try something fun and funky?
This is certainly a room where you can afford to use a bit of color.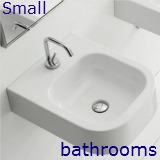 Small bathrooms present specific issues you will need to overcome and lighting and mirrors will both play an important role.
Making the space you have as light and bright and clutter-free as possible is very important here.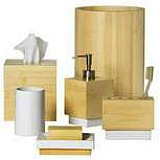 How do you create the right look for the Master Bathroom?
Don't forget, your guests are looking for a touch of luxury so classic styling and top quality fittings will be important.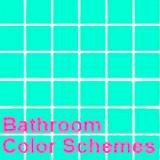 Whether you are looking at a black and white color scheme or something brighter - white is always the best place to start.
At some point your bathrooms will need a face-lift but if the fixtures and fittings are classic white, you will just need to replace the other, cheaper items in the room to achieve a whole new look.
A photo gallery of some of our favourite master bathroom pictures - why not send us a picture of your bathroom?
Have A Great Bathroom Decorating Tip To Share?
Do you have a great bathroom decor tip that you are really proud of? Share it!

Tell us all about your great bathroom makeover and send us a picture of the end result.