Print This Page
Home > Create Your Own Art > Picture Collage
Create A Picture Mosaic
A Photo Mosaic Of The Local Hot Spots
A picture mosaic is the perfect way to add a unique touch to your vacation property and a picture collage or photo mosaic of the local 'must see' attractions is always a winner.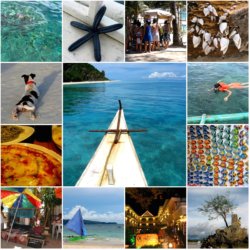 Whether you live in the same area as your vacation property or just get to spend occasional time there, you are bound to have photos of the local 'must see' places and your own personal favourite places to visit too.
Turn these into a photo mosaic by either arranging them in a glass fronted picture frame, pinning them to a cork notice board or perhaps even glueing them to a box canvas.
You don't need to be too neat and tidy with this - especially if you are going for the notice board option - as there is something attractive in the random and haphazard.
You need the style of your 'work of art' to reflect the style of the room so I would suggest a traditional picture frame with photographs arranged in an orderly fashion would be suitable for a lounge area or dining room whereas the more overlapping style would look good in more casual areas like kitchens and breakfast nooks.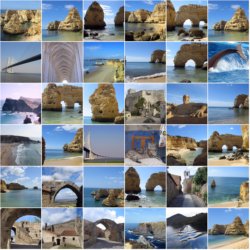 Don't feel that you need restrict yourself to photographs though as you could certainly add to the look by including cut-outs from local tourist attraction leaflets, brochures and local maps.
If your property is in a popular area you will probably be able to get some great pictures from postcards or even by cutting up tourist guide books.
Even ticket stubs from venues you have visited will all go towards not only giving your property a unique feature but also giving your guests a little snapshot of the local life.
Boracay Photograph Courtesy of Imogen Ph @ Flickr and
Portugal Photograph Courtesy of Fernanda Ferreira @ Flickr