Print This Page
Home > Kitchen Design > Cabinet Liquidators
Cabinet Liquidators
Free 3D Virtual Kitchen Planner
**I'm sorry but this facility has now been withdrawn**
Cabinet Liquidators is a well known name in the world of kitchen design so if you are looking for a free online kitchen design tool it makes sense to see what they have on offer.

This 3D Virtual Kitchen Planner starts with a useful "how to" video and it is well worth spending the 3 minutes it takes to watch to save you time further down the line.

Having watched the video and launched the program you need to sign up for an account and login.
It annoys me to have to register with a site before using their tools but they do offer a facility where you can save your deign to e-mail to a friend or to a member of their design team for assistance or a quote so I can see why it would be necessary.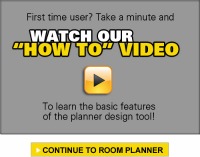 You can then choose to design your kitchen using either the 'start from scratch' or the 'pre-designed room' option - I chose the latter with the additional option of the full overlay cabinet style as I prefer this to the more usual standard overlay style - a cleaner, more contemporary look in my opinion.
You are then presented with a number of different ranges to choose from and I picked 'Lyndale Cayenne'.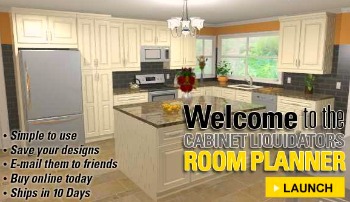 As you work your way through the screens that follow, the planner seems fairly flexible.
Having picked the basic shape of your kitchen it is easy to make adjustments to the wall lengths to get a very good representation of your own kitchen.
Where I did struggle was in adding things like doors and windows and I didn't find the planner very intuitive for this.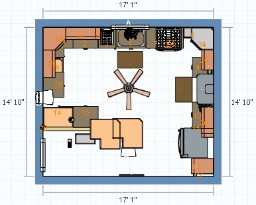 I also had a problem with the virtual room planner freezing and the Google 'unresponsive page' warning popping up on a number of occasions.
This could, of course, be a fault at my end rather than theirs although I very rarely have a problem like this with websites.
I tried to save my design but the page just froze again so in the end I gave up.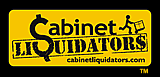 For me this planner seemed to promise a lot but didn't deliver but I will definitely revisit in the future and try again as this looks a very promising tool - if it works well.
I would be very interested to hear from anyone who has used the Cabinet Liquidators 3D Virtual Room Planner so please do leave a comment below.