Print This Page
Home > Kitchen Design > Merillat
Try Merillat.com For Great
Kitchen Design Tools
The Merillat website is a great place to start when it comes to kitchen design.

Using the Merillat Step-by-Step Kitchen Planner is easy.

I chose the remodeling option.

You will need to answer a few questions about how the kitchen will be used and don't forget that you need to answer on behalf of your prospective guests rather than your own family.
You will have to use guesswork for some of the questions - is the main user left or right handed for example or how tall they are.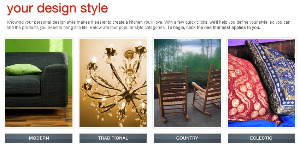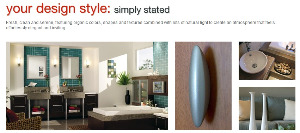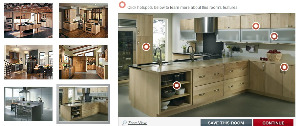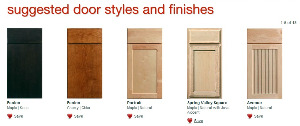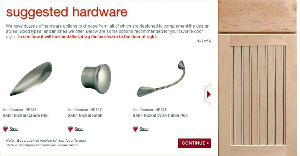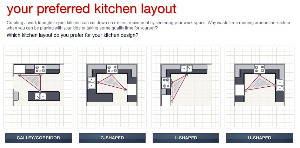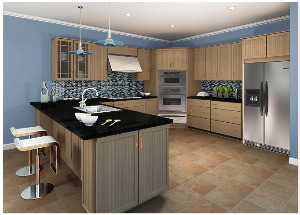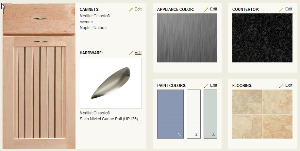 You will be asked questions about your design style and, again, please don't forget that you are decorating a vacation property, not your own home.
You will be offered a number of style options and you need to select the one you feel is most appropriate.
I always go for the clean, contemporary look and you also need to bear in mind that your property will need thorough cleaning on a weekly basis so the simpler, the better in order to save time - of course time is also money.
As you proceed, you will be offered numerous additional options although many of them - mostly those to do with excellent storage systems - may be great in your own home but are a waste of money in a vacation property where your guests will have limited storage needs.
Finally we get to the part of the planner where you select the basic shape of your space - Galley/Corridor, G-Shaped, L-Shaped or U-Shaped - and enter your room measurements.
We finish off appropriately enough with the all-important finishing touches - soffits, faucets, appliances colors, flooring options and countertops.
I was very pleased with the finished product and would be delighted to have this kitchen in any vacation property I was renovating.
The Merillat.com Step-by-Step Kitchen Planner provides you with a very nice visual aid wherever you are in the world but those based in the US have the additional option of clicking the tab marked 'My Cabinet Dealers' where you can find details of your nearest Merillat Cabinetry Dealer.


All things considered a really nice free kitchen design tool but it is unfortunate that the Merillats Essentials range isn't available with this kitchen planner.