Print This Page
Home > Kitchen Design > Ikea Kitchens
The Ikea Kitchen Planner
Can there be anyone left in the developed world who has never been to Ikea? OK, just my dad then...
Ikea has become synonymous with clean and simple contemporary design at affordable prices and if you are planning on designing a new kitchen, their website is a must.

Simply go to Ikea.com and choose which area of the world your property is in.

From the next main menu, click on 'Kitchen' and then select 'Plan'. Install the Ikea Kitchen 3D Planner and you're off.

Of all the kitchen design programs I have looked at I found the Ikea one to be one of the best in terms of flexibility.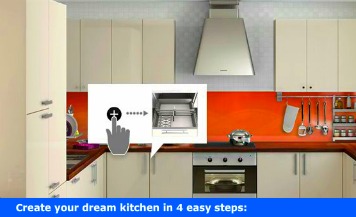 The ease with which you can reposition cupboards etc. is impressive and the option of viewing the plan in 3D from all angles is also good.
One nice feature is the warning message you get when something isn't quite right - a cupboard too tightly positioned in a corner for the door to be opened for example. Something that looks OK on paper may not actually work in reality and it isn't always possible to see this making this feature very useful.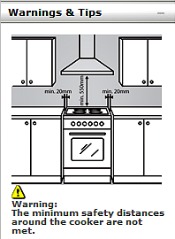 If I'm honest I would have to say that I wouldn't order a kitchen having designed it with this planner but I would certainly use it to give myself a rough idea of what I was looking for and the likely price before printing off the details and taking them into a store to be discussed with an expert.
Really though you can't argue with Ikea's sense of style - particularly if your taste leans towards the contemporary - and whether you intend to purchase an Ikea kitchen or not, their website is well worth a visit for the inspiration you will get from their decor and designs.
Their stylish use of colour is excellent and if I was decorating a vacation property and there was a branch of Ikea nearby it would be my first stopping off point.