Print This Page
Living Room Decorating
"What colors should I choose?"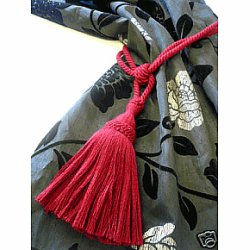 I need help to decorate a living room.
We have a large black and silver TV/Audio unit but apart from that we are mainly buying new furniture.
I have seen a great grey sofa that I really like but I don't know if that would be a good choice and what colors I should then use for the walls - what do you think?
I am really open to suggestions but I like bright colors and black and white photos.
When it comes to living room decorating you need to be sure you have chosen a color scheme that you can really live with - you will spend so much of your time here, you want to be sure you get it right.
I suggest you consider a black, white, silver and grey colour scheme with the addition of one bright accent colour. Obviously that colour would be your choice but personally, I love bright red or shocking pink - either of which would be fabulous.
My preference would be for the red. I would paint the majority of the room white and have one area that was red - either one whole wall or a chimney breast or the alcoves either side of the chimney breast - it just depends how your room is laid out.
Do you have existing window treatments?
I love silver venetian blinds with the addition of a padded pelmet to cover the top where it is fixed to the wall.
Bring the whole thing together with a number (lots!) of different pillows and cushions for your sofa in maybe three different fabrics all using the same colour group you have chosen - something like a black and white stripe, a black and red check and a floral pattern using black, red and grey. Do you see what I mean?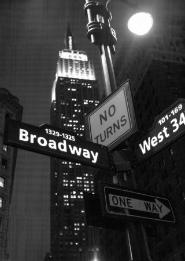 All different patterns that will look really good together because they all contain the same group of colours.
Black and white pictures on the walls would look stylish and contemporary but you may like to consider adding a red panel behind the pictures so they don't get lost against the white wall.
For the floor, again use your black, grey, silver and red palette to pick area rugs.
If you have gone for patterned fabric on the cushions you may like to consider plain rugs - for example two circular area rugs, one plain grey and one plain red.
I think you would have a really lovely room using these colours.
Hi Andrea, thank you very much for all the advice!
I can imagine everything you've mentioned here.
I really like the idea of using red or pink with different patterns etc. I'll be thinking about you when the decorating time comes! Thank you very much.
Do You Have A Question?
Do you have a question you would like to ask?

Need a second opinion before you start a project?

Just send it in to us and we will do our best to help.
What Other Visitors Have Said
Click below to see contributions from other visitors to this page...

Decorating With A Dark Green Sofa
I need advice on how to decorate a living room space with a dark turtle green sofa and chair. My walls are painted in a peachy beige color and the …