Print This Page
Home > A Little Bit More > Welcoming Gift
A Very 'Welcome' Welcome Pack
Offer a Welcome Pack or Gift Basket to your guests and you can't go far wrong.
We all have our own different idea of the perfect holiday and our priorities will be influenced based on the make-up of our party – number of people, age of any children, disabilities etc.

There are a number of things though that are common to us all and it is important to get these right when preparing your vacation property for rental to vacationing guests.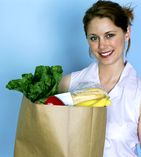 If you are a mum like me, you probably think you spend enough time at the supermarket when you are at home and the last thing you want to do on arrival at your destination is go shopping.
Providing a Welcome Basket or Welcome Pack for your guests always goes down well and there are two main ways you can offer this.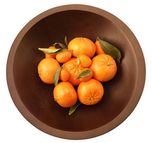 The first option is to offer a shopping list, complete with prices to your guests before they arrive. You will then shop on their behalf and have the items in the property before they arrive. You would then be reimbursed the cost of the shopping.
The second, and in my opinion preferred option is to simply put together a small supply of food and drink to tide them over for the first night and breakfast.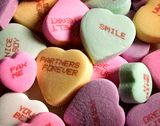 A small quantity of tea, coffee, bottled water, milk, bread, butter, jam, a bowl of fruit and a bottle of wine is lovely to find on arrival on vacation and goes a long way to creating a super first impression. This is given as a gift and so you can't produce a bill for your guests for the cost but obviously it is an expense that you cost in when deciding your rental price.
A small bowl of sweets or candy will get you the thumbs up from any children in the group and let's not under-estimate how important their vote is when it comes to choosing where to go next year.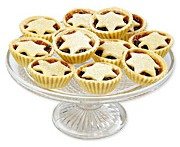 We rented a country cottage in England over the Christmas break a few years ago. The property was a little 'tired' and in need of some TLC but the dining table, beautifully laid out for us with afternoon tea and home-made mince pies was such a lovely surprise and got the trip off to a great start with a positive attitude and all of us choosing to see the property as having 'shabby chic' appeal rather than just being shabby!
Whatever else you decide to do about a Welcome Basket I would just give you one further piece of advice. We have just returned from a lovely villa holiday in Portugal but it did not get off to a good start for several reasons.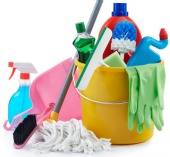 The tour company had left us a small welcome pack of wine, bread, tea, coffee and water which was kind but the cupboards were completely bare apart from that. Not a single dish cloth, garbage bag or tablet of dishwasher detergent was left and in fact some of the bathrooms didn't even have toilet tissue.
No sooner had we arrived than we dropped our bags and headed off to the local supermarket - very disappointed. It is such a shame to start a vacation with a moan and that is exactly what we did but it is just a reminder how the lack of something that would only have cost the villa owner a few ££s or $$s spoilt our first day.
The moral of the story is not to just think of food and drink in your welcome pack or gift basket but also of the other little necessities of life that will make your guests more comfortable.
Another option of course is not to try to pre-empt all your guest's needs but to simply provide them with a gift or welcome basket on arrival. Not terribly practical but a lovely surprise nonetheless and something that is sure to put a smile on the face of even the most weary traveller.