Print This Page
Home > A Little Bit More > Fitness Equipment
Fitness Equipment
Who knows? It just may just give your property 'The Edge'...
Adding fitness equipment to your vacation property could give you 'the edge' over the competition.
We all appreciate the need to keep fit but with busy lives and so many demands on our time it isn't always easy to achieve. I have gym membership but with the demands of work and family I go so rarely that sometimes they even call me on the phone just to make sure I haven't died!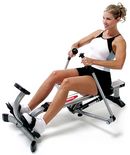 To me a vacation is a time to relax but to some people it is an opportunity to spend a bit of time getting fit.
I was away recently with my family in a rental property on the south coast of England and one of the appeals of the property to my nephew was the electronic treadmill and rowing machine that were available at the property.
It wasn't a feature of the property that I had paid much attention to but he, having just made the 'A' team for rowing at school, was not about to let his fitness slip whilst we were away.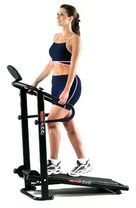 The larger properties in Florida often have an open landing or loft area where a selection of fitness equipment would easily fit and many people have a small room in their vacation property that is perhaps too small for a bedroom but could be used as a little home gym.
An oversized garage might also be an option or even just a corner in a large Master Bedroom.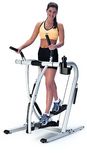 Wherever you feel you may have a small space, exercise equipment – rowing machine, treadmill etc. may be just the thing you need to secure a booking.
I would steer clear of anything too complicated as your guests won't want to sit down with a book of instructions but something like an elliptical machine a rowing machine and a treadmill would be a great selection and something for everyone.
One final thought - you may want to check your property insurance or add to your rental contract a clause about visitors using the equipment at their own risk.