Print This Page
Home > Investing In Property
Investing In Rental Property
Investing in rental property can be an enjoyable and lucrative opportunity - but is it the right thing for you?
Increasingly, property is out performing other investment vehicles and, let's face it, a vacation property in the country or at the beach that you can use as well as rent out is a lot more fun than a shares portfolio or savings account.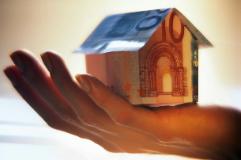 As with all investments, the value can go down as well as up and I have seen many people over the years get themselves in trouble by over-stretching and taking out a mortgage to buy a rental property on the basis of the rental income covering the costs.
In an ideal world, having a mortgage that costs you £500 each month when you are bringing in rental income of £800 is a great idea and we have all heard of people who claim to have 'bought' free houses in this way.
There is always a down side though and there will be times when you just haven't managed to secure a booking and inevitably your property will at times be empty. Too many of these void or empty periods and you will have a real problem if your only way of paying the loan is with rental income.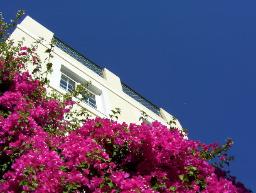 We have seen this happen in Florida and it is heartbreaking to see how desperate owners have been forced to drop their prices lower and lower to try and secure enough bookings to cover their expenses.
When we bought our property in Orlando, we were told how letting the property for only 40 weeks each year would cover the costs.
Booking 40 out of 52 weeks each year doesn't seem impossible but in reality, dealing with the number of enquiries you would have to to fill that number of weeks is a full time job and a half.
Investing in rental property can be a good idea in many ways and I would never try to put someone off but I would urge you to be a little cautious and to think twice if you are only able to afford the property by taking out a hefty loan and relying on rental income to service it.
The reality is that in many popular vacation areas, when large numbers of investors move in, the supply becomes greater than the demand and unless you aim at the top end of the market where providing the best possible property is the most important factor, you may find yourself constantly reducing your price in order to stay afloat.