Print This Page
Home > Individual Rooms > Game Room
Playing Games
Games room decor should focus on fun and relaxation - a room for families to play together in comfort.

The vast majority of people will go with a sporting theme for the room and there is nothing wrong with that although you mustn't feel that you have to go that route if it doesn't suit your style or that of the property.
Along with many other rental homeowners in Florida, we converted our garage to add another extra facility for our guests.
This was always going to be a difficult room to decorate because at the end of the day – it would always be a garage.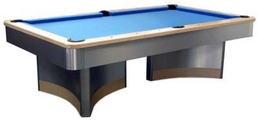 The equipment for the room was fairly standard for the area – a pool table, a foosball table, air hockey and dartboard.
It was a room that was more about function than decor but we still wanted to have a bit of fun with it.
We found a company who custom made billiard tables with virtually any colour baize that you could think of (apparently the orange felt was the worst seller!!).
We decided to go for a contemporary feel with a black wood table and a bright blue baize top.
Now we had our focal point we were able to choose accessories to co-ordinate with the black and blue table and the style and function of the room.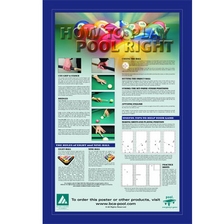 We didn't see the need to spend time or money boarding the walls so we were left with bare brick that had been painted white to add some light - this being a garage, there were no windows and installing windows would have been prohibitively expensive - even if we had been able to obtain the necessary permissions.
There was a large plain wall at the end opposite the door and we felt that the only thing to do here was fill it with the largest piece of art we could afford!
We felt that adding colour was more important than adding to the sporty feel of the space.
Game room decoration should be fun and we combined the sports theme with our love of color by adding, amongst other things, a poster of billiard rulesand our personal favourite, a neon wall clock with a billiard ball theme.
Whether you are lucky enough to have a purpose built room or are using a garage there are many more things you could do with the additional extra space such as sports themed furnishings or perhaps a bar.
You may feel that you would like to expand on the sport theme in your game room plans and if price is important to you, good value posters are pretty hard to beat for that.