Print This Page
Home > Wall Decor > Photos On Canvas
Photo Printing On Canvas
Photo printing on canvas gives you the opportunity to enjoy the vibrancy and detail of a photograph with the size of a more traditional piece of art.
I have long been a fan of modern art and anything that gives a big impact - I'm always looking for something to give a 'Wow!' factor when someone new enters the room. We are always, of course, hoping for a favourable first impression from our guests.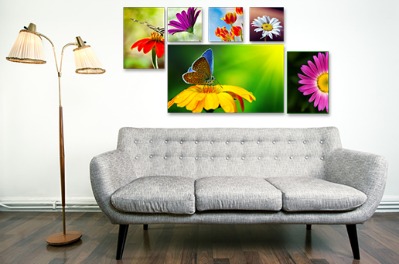 Numerous companies like 'Image Printers' exist on-line now ready, willing and able to either take your own photographs and transfer the image to canvas or offer you a gallery of professional photographs from which to choose.
They offer a beautiful range of photographs - city skylines, landmarks, beaches, sunsets and also things like food and drink which could make a great addition to your breakfast nook or kitchen.
Another option I like is to have the picture split across several canvases which can look very effective. Some companies also offer an option of having your chosen picture in black and white which may suit your property better.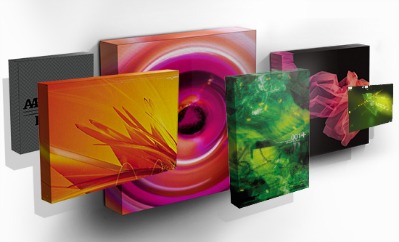 I think this style of contemporary wall decor works especially well in a new property - acres of bare wall to fill... - and also anywhere you are trying to create a particular atmosphere or theme. They have a huge selection of sports themed pictures - great for a game room - and a lot of pictures themed around plants and jungles which could look great in a conservatory or sunroom.
With so many images to choose from there is bound to be something that would look fabulous in your property.
What's Your Favorite Wall Decor Tip?
Do you have a great wall decor idea?

Whatever it is, I would love to hear about it. What it is, why you love it and how much it costs you.

Got a photo? We'd love to see it.

Want to link to a page on the internet? Perhaps your own website? Just type in the website address and I will turn it into a clickable link before adding the details to the site.