Green Couches
by Tamara
(Durban, KZN, South Africa)
Hi there,


I have a green lounge suite (sofa/couches) and a very small lounge adjoining my kitchen.
The kitchen cupboards are a light oak colour and our TV stand is dark wood.
We need to merge the two areas harmoniously, and at the moment everything is mismatched.
How do I decorate this area? The green couches really do limit my options.
Andrea's Response
I think the problem is that because this color scheme has been forced upon you rather than being of your choice you can't see that it is actually a pretty good combination.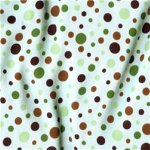 If you use the tools available at
Behr Paint Colors
you will be able to create a color palette using the colors you already have as shown above.
I think the thing you need to do here is to find something that brings all the colors together and the easiest and cheapest way to do that is with a fabric.
It is easy to find a fabric that includes green and shades of brown and you can use that to
make some pillow covers for the sofa
or perhaps a
fabric wall panel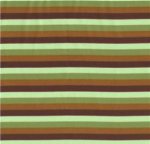 - don't worry both of these are really easy to do.
The main thing is that you must find something to link the colors you have together which will make it look like a chosen color scheme rather than an unmatched mixture of bits and pieces.