Print This Page
Home > A Little Bit More > Wishlist
Your Guest's
'Vacation Essential' Wishlist
Having asked the question "What's on your Villa Vacation Essential Wishlist?" of many people, it is true that you get almost as many answers as there are people you ask but there are a number of things that come up over and over again.
The things we want on vacation but don't want to have to carry. Sometimes they are small things - sometimes they are deal-breakers.
Many of these things have very little cost to you but add greatly to your guest's enjoyment.
My Wishlist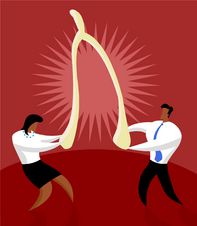 Microwave oven
Spare light bulbs
Extra pillows, blankets and sheets available for guests to help themselves
Alarm clock
Enough dishwasher detergent, washing up liquid, toilet tissue and rubbish bags to last the full duration of the vacation
Several chopping boards in the kitchen
A corkscrew and bottle opener
Enough crockery to be able to use the dishwasher properly. It is very annoying to have a dishwasher but have so few mugs that you end up washing them anyway as you need to re-use them before the dishwasher has been filled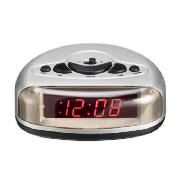 Decent wine and beer glasses and plenty of plastics for use pool-side if you have a pool
Charcoal - if a Bar-B-Q is provided
Sharp knives
Coffee machine that isn't too complicated - I don't have time to read the instruction book
Candles, matches or lighter and a torch in case of power cuts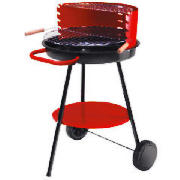 Anti-mosquito room spray or plug-in repellant
Cleaning materials in case of accidents. If there is a spillage or accident chances are your guest will attempt to clear it up if cleaning materials are available
Citronella candles or similar if you have an outdoor seating area that your guests may make use of in the evenings
Hairdryer
Spare batteries for things such as the TV remote control
Cots, highchairs, buggies etc. available on request

Electric fans in hot climates if no air conditioning is available
An iron and ironing board - OK, so I'm not likely to use this myself but sometimes packing wreaks havoc with your clothes and a spot of ironing may be essential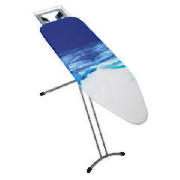 Internet access or details of the nearest available place – cyber café, library etc. Really though, wifi is becoming the norm nowadays so do try to provide this if you can
There will of course be many other similar things depending on where in the world your vacation property is but you can see from the list that often it's the simple things that cost little but will save your guests aggravation.
What Is On Your Villa Vacation List Of Essentials?
What little extras do you offer that have the guests coming back to you year after year? What are the things most appreciated in your guest feedback and testimonials?

Got a photo? We'd love to see it.

Want to link to a page on the internet? Perhaps your own website? Just type in the website address and I will turn it into a clickable link before adding the details to the site.

Whether it is something you love to find in a vacation villa or something that your guests have appreciated or commented on - we want to hear about it!
What Other Visitors Have Said
Click below to see contributions from other visitors to this page...

Oven Gloves
Having just returned from a holiday in a beautiful rented property, the one thing we really needed and didn't have were oven gloves (an oven mitt). …