Print This Page
Home > Family Friendly Vacations > Travelling With Teens
Vacations With Teenagers
Vacations with teenagers can be hard work so offer real family friendly vacations and do Mom and Dad a favor by providing lots of fun things for the teens to do.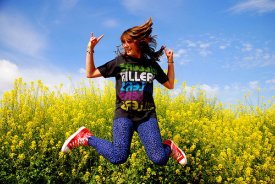 Older children and teenagers have their own needs and are perhaps the most prone to boredom on vacation being deprived of their friends and subjected to spending time with their family!
Often, they are not interested in any games or books you might provide and chances of your CD collection being to their taste are slim...
We have found that the best things we have been able to provide for older children and 'young adults' are a Games Console and a Game Room complete with billiard table, foosball, air hockey and darts.
Unless you are buying 'just released' Play Station, Wii or Xbox games (and really, there is no need unless you are aimimg at the absolute high end of the market), you can pick up games pretty cheaply in supermarkets or garage sales or ask around friends with older children for unwanted games.
If you have space, put the consoles in a separate area or room and give the teens their own 'den' with large floor cushions or bean bags where they can relax.
If they never get to play the games because dad is watching TV there is no point buying them so they really need their own dedicated TV.

I would always recommend starting a mini-library in your vacation property and you will be surprised how often your guests add to it by leaving behind their already read paperbacks.
Try to add in a few teenager friendly books if you can.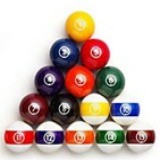 Equipping a Games Room is going to cost you quite a bit of money and whether you need one or not will depend upon the area your home is in, how competitive it is and how much space you have.
Adding a Games Room at the expense of a bedroom is probably not worth it but if you have unwanted garage space it is certainly worth thinking about.
Personally, I think it is not needed generally in Europe but is becoming almost essential in the Orlando area where competition for family bookings is so intense.
My teenage daughter and I recently stayed in a rental property in the Lake District area of England and she was delighted to find an iPod docking station and speaker system that she could use each day to charge her iPod and also listen to music in the house without needing to use headphones.
So many teens nowadays have their own laptop computers to help them keep up with who is doing what to whom on Facebook so offering a wireless broadband connection in your property is well worth considering. I am far from being a teenager myself sadly but I know that I won't consider a vacation property that doesn't offer this facility.
My thanks pasotraspaso @ flickr for the Teenager photo
Traveling With A Family
Do you have a great tip for someone traveling with babies or children?

What have you done to make traveling with the kids less stressful?

We would love to hear from you.