My Kitchen Needs A New Look
by Jackie
(Surrey, England)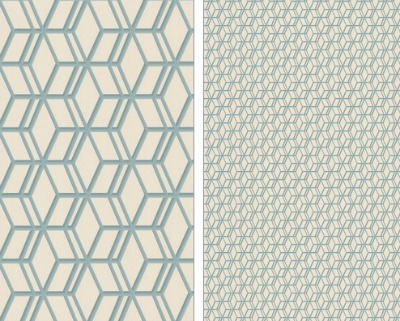 Ling by Steve Leung
My kitchen is looking tired and dated and I need a way to make it look fresh and clean again without spending too much.


I have aged pine floor and wall cabinets and a few years ago I painted all the doors in different colours with a Mexican theme so lots of bright turquoise, yellow and orange. The actual body of the cupboards is still the original pine and the worktop is grey ceramic tile which I don't really like but would probably be too expensive to replace.
The kitchen is quite large and is open-plan to a conservatory dining room.
Can you suggest something that would give a modern look but would add some light into what, at the moment, is quite a dark area?
Many thanks.
Andrea's response
Hi Jackie and thanks for getting in touch.
I love the sound of your Mexican inspired kitchen but can understand that you are ready now for a fresh look.
I think that you were wise to just paint the doors of your cabinets as this gives you now the opportunity to completely change the colour scheme of the room without a massive cost in time or money and I suggest that you again paint the doors only and consider a pale but rich shade of cream.
Don't panic! I guess you are someone who likes a bit of colour but I do think that when it comes to adding light and looking clean and fresh you can't beat white but with that being a bit too clinical for most people, cream is a good looking and softer alternative.
If you look around any kitchen design showroom you will see they pretty much all include a cream painted kitchen and you get to have this
fashionable look at a fraction of the designer cost!
You mention that you have grey tiles that you can't change and I think the best way to deal with them is to bring out the blue in the grey and use that for your injection of colour.
Graham & Brown do a blue paint in a shade called 'Hoorn Blue' which is strong and bright yet soft with a hint of green and was named after the stunning harbour in Hoorn, Holland.
I would suggest you paint your cabinet doors in rich cream - actually Graham & Brown's 'Cambridge Cream' would be perfect - and use the blue for all the visible bits of wall in between the floor and base units whilst leaving the cupboard carcasses untouched.
'Hoorn Blue' is quite a strong shade of blue and will work best if you only have a small amount of wall to cover. If you have a lot of wall to paint, you may want to look for a lighter shade as you have said you would like to add more light to the room.
You mention that the kitchen is open-plan to a dining room conservatory and I'm thinking that this would be a good opportunity to add a feature wall which would link the two areas together nicely whilst still giving each room a slightly different feel - as befits their different purposes.
Graham & Brown offer an Eastern-inspired wallpaper called 'Ling' by Steve Leung which brings together the blue and cream in a geometric design which is both modern and retro which quite possibly will suit whatever style or age of home you have.
This wallpaper features metallic highlights which will also help to add yet more light to this area of your home.